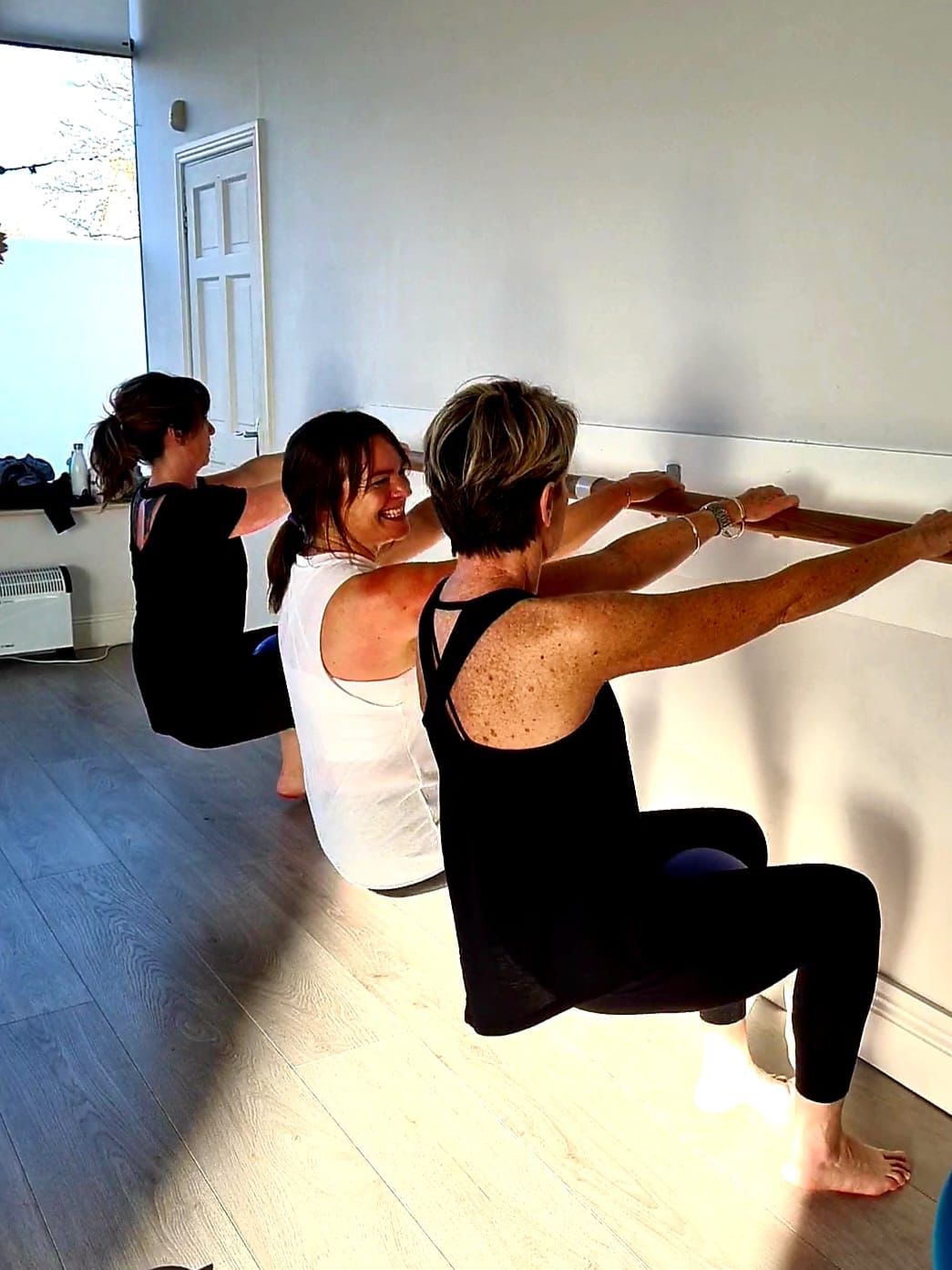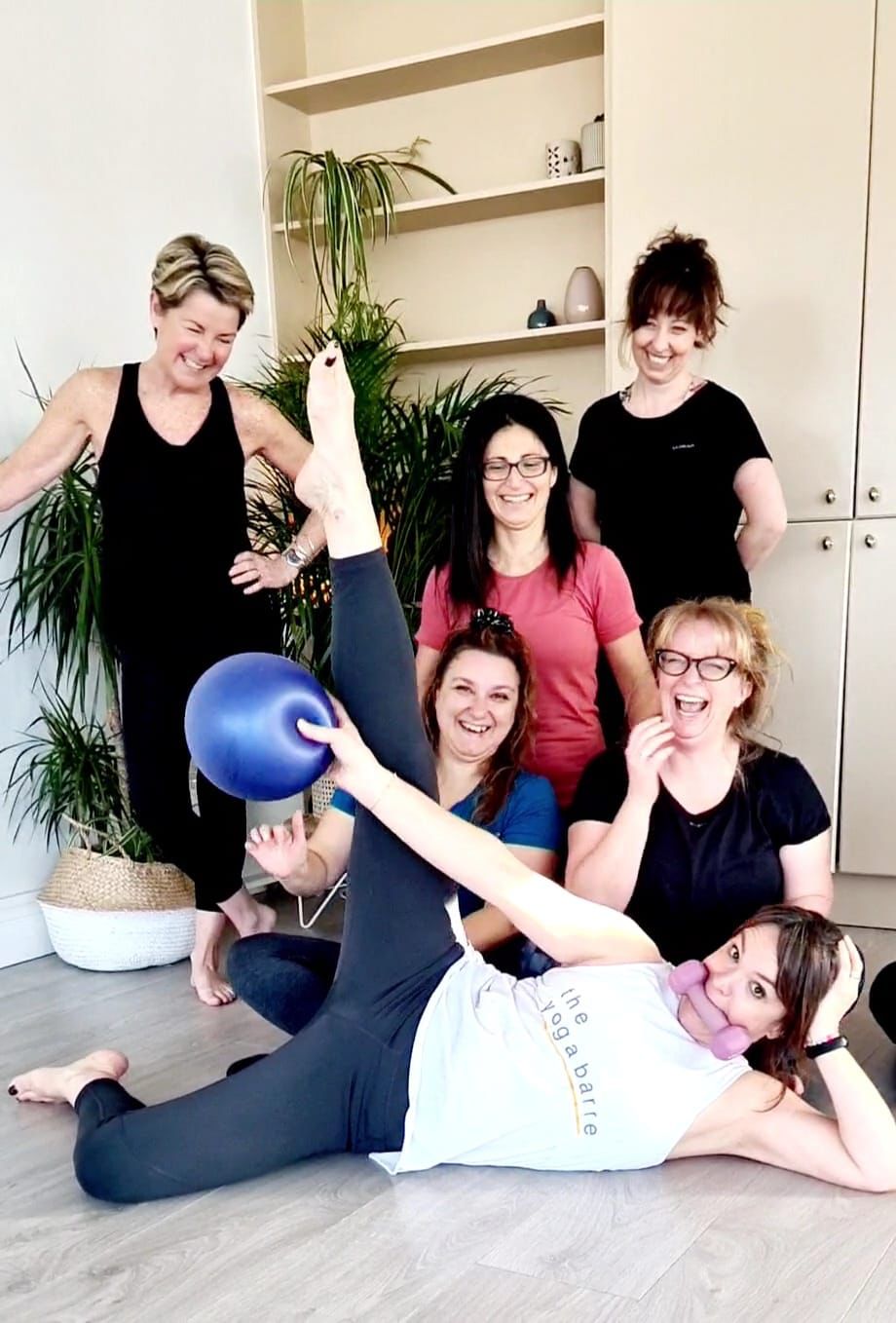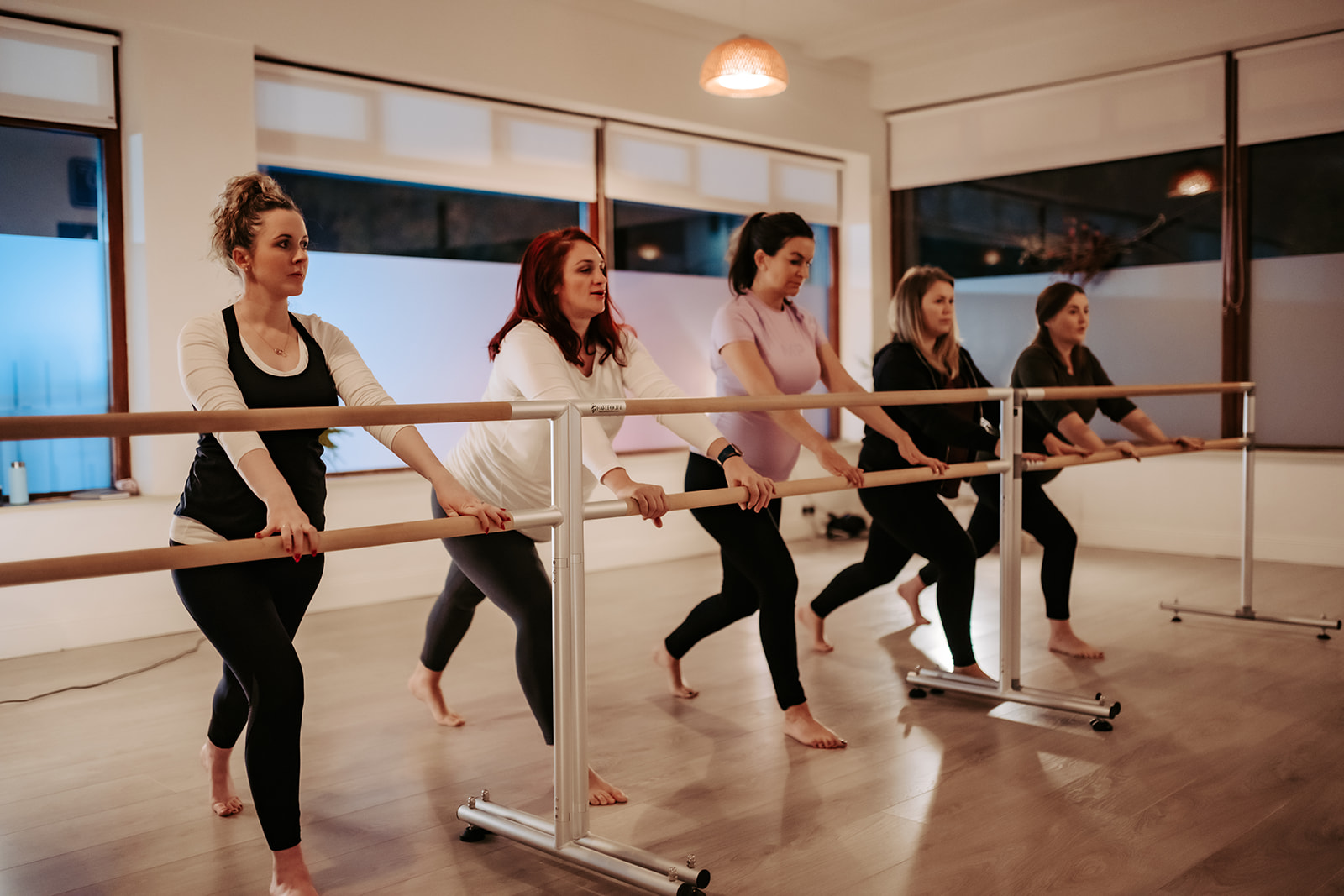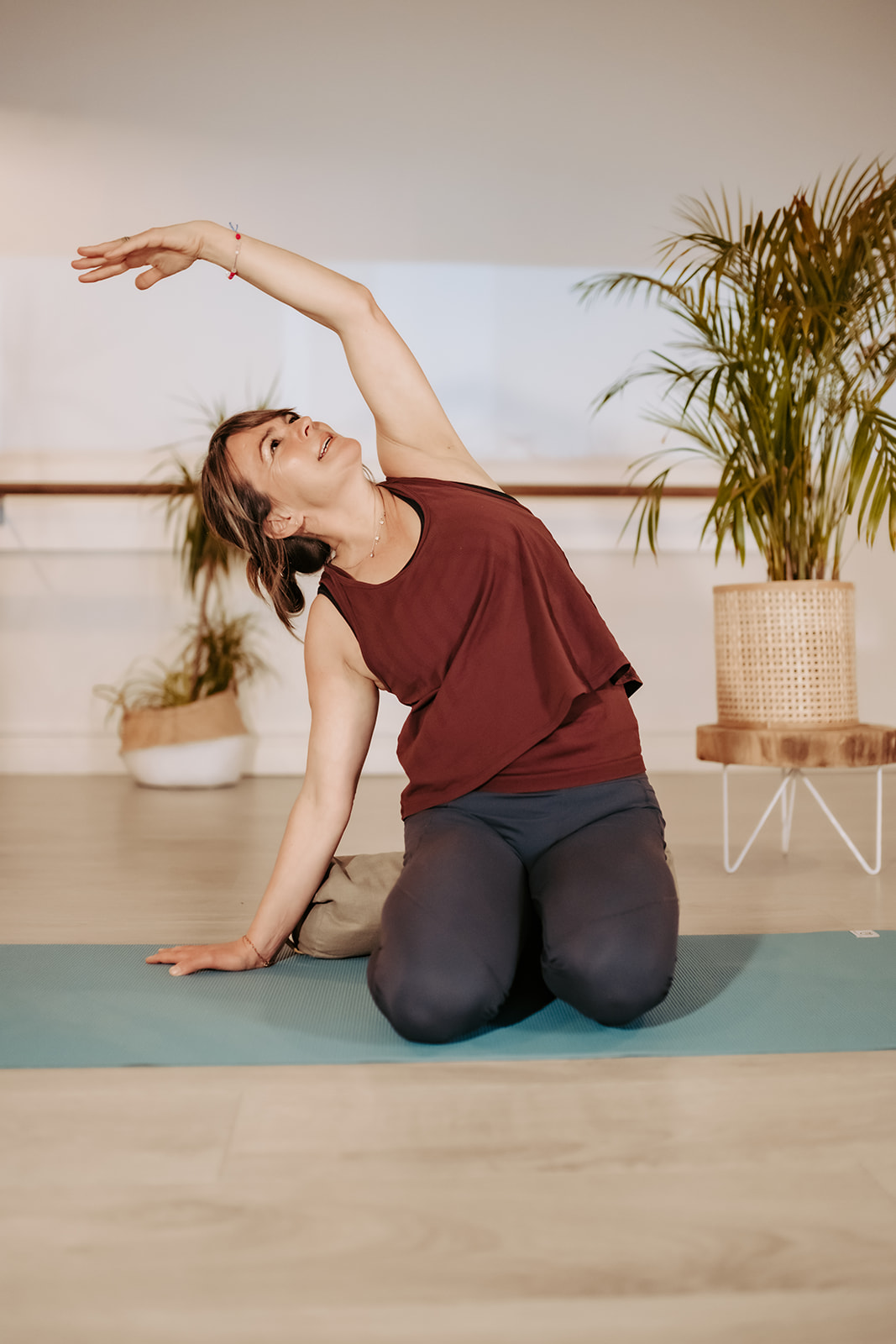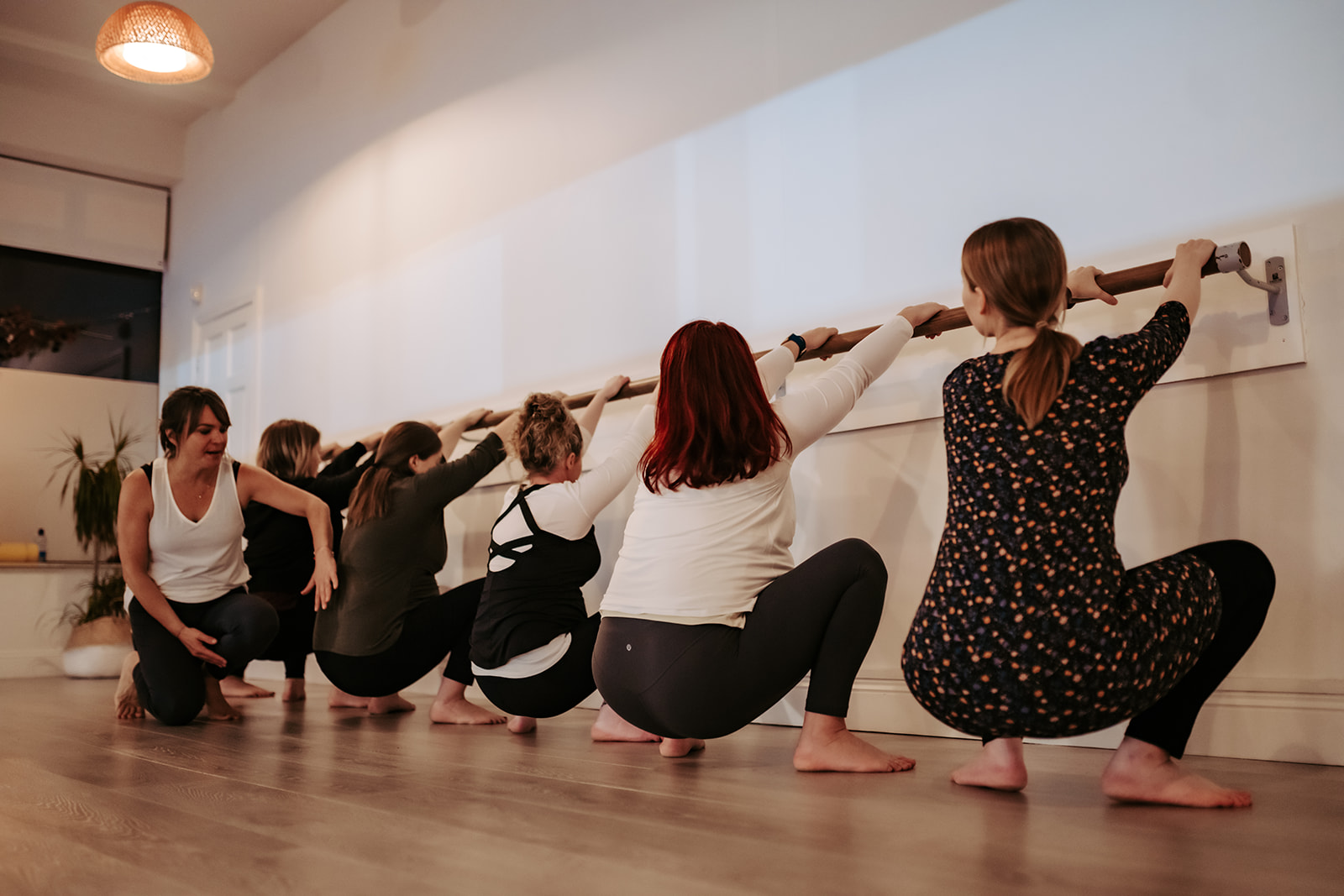 Regain balance with The Yoga Barre
Here at The Yoga Barre all of our classes work your body, losing weight, improving core strength, posture, and muscle tone but we want it to be fun too!  Our goal is for you to leave the class healthier and happier.
Feeling better in yourself and your body means more than just a smaller waist. Our yoga Barre class energizes you and leaves you feeling confident and less stressed. These physical benefits lead to emotional and mental rewards. Simply: you'll feel good.
No dance experience is required beyond the desire to move your body to some good music.
We also provide Pregnancy Barre and Mum & Baby Barre Classes and much more!
Here at The Yoga Barre all of our classes are active, fun and full of energy. No two classes are the same with a mix of Yoga & Barre in each one! We would love you to join The Yoga Barre Crew!
"It's hard to believe that I have been coming to Carolins classes for 6 years! I was hooked from very early on, she is an incredible instructor!

I love Carolines classes because no matter how stressed or tired I am, I come leave class feeling centred, stronger and in much better form. Carolines great energy and positive vibes make the class very fun. You feel the burn as you sweat, stretch and strengthen to energize your entire body. A big plus for me is carolines killer playlists, the perfect tunes when you are pushing your body to its limits"
"I have worked out with Caroline for approx 7 years.  Pregnancy Yoga, Mum n Baby Yoga & Yoga Barre- her energy is contagious, her tunes are always awesome and i just love her workouts. The Yoga Barre has been my favourite.  An amazing full body workout.  I saw results realky quickly.  The energy of the class and the women in it."
"The Yoga Barre class was great! Caroline's enthusiasm really encourages you to get moving and energise yourself for the rest of the day! The stretches are great for loosening out all the tight muscles and relieving aches you might have from carrying your little bump around! The relaxation at the end, provides a few minutes of absolute bliss!"
"Both myself and baby Ted thoroughly enjoyed Caroline's baby massage classes. For me it was something I looked forward to every week and a chance to meet other mums and babies during lockdown. Ted loved the interaction and massage time which we now do as part of his bedtime routine and he is definitely more settled after it – he sleeps all night and definitely does less fussing when we spend dedicated time on bath&baby massage in the evening!"
"I have done pregnancy yoga with Caroline in person on my first pregnancy, and I'm currently  online with my second. I have also done by mum and baby yoga and barre classes both in person and online. I can't recommend Caroline highly enough. Her classes are fun, professional, energetic, pitched just right to my ability whether it has been while pregnant, post natal or otherwise. The online classes are great for busy mums picking up whenever (and wherever!!), whereas the classes in person were an amazing place to meet like minded mums/friends who I have kept at my side closely in the class and outside. I felt ready for my active birth after completing her antenatal class with my husband filled with positive affirmations, relaxing movements and breathing techniques!"
"For me Caroline's yoga classes- Healthy mind in a healthy body! My 4th year with her yoga classes it's a pleasure having Caroline as a teacher. I've learned techniques during pregnancy yoga classes online which helped to have an easy delivery and quick recovery. Love Yoga Barre and can't wait to be back! Thank you Caroline!"