About Pregnancy Yoga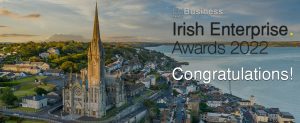 ** Irish Enterprise Award-Winning Antenatal Birthing Workshops & Pregnancy Yoga 2022 **
Pregnancy Yoga is a wonderful way to enjoy an active pregnancy . It also prepares you for labour. It improves backache, increases stamina and awareness of breath and is deeply relaxing for both Mum and Baby.
The class starts with deep breathing and relaxation to centre you both, followed by warm up techniques and a Sun Salutation esp. designed for Pregnancy. Then we practice various postures and movements to help increase fluidity in the spine, relieve tension in the hips, pelvis and lower back, open up the chest and shoulders and strengthen the arms and legs. The exercises and breath work will help prepare you for labour and beyond and increase your confidence in your body's ability to birth your baby with as much ease as possible. There is a huge emphasis on breathing throughout the class to keep your mind focused and relaxed and to release tension and stress. The breath has an essential role during labour to open up the birth canal, increase dilation and helps you to stay focussed and relaxed.
The class includes an emphasis on the pelvic floor muscles, introducing exercises to help keep good tone and improve circulation in your pelvic floor. Attention to this muscle group is extremely important during and after pregnancy and a wonderful way to prepare for birthing your baby.
Then to finish we focus on deep breathing techniques for Pregnancy and Labour and relaxation for both Mum and Baby.
Other benefits include:
More energy
Deeper breathing
Releases muscular and mental tension and stress
Relieves heartburn, sciatica and leg cramps
Lovely time out for both Mum and Baby to slow down and enjoy this precious time together
No previous yoga experience is necessary and you can come after your first trimester; in your second or third, it's never too late to start. Please bring a blanket for relaxation with you.
Before you book
All clients must fill out our Health Assessment Form
Studio Classes – 6 weeks for €120, please contact Caroline to book
What you'll need
Up to 2kg weights in each hand, you could use food cans or oil/water bottles.
A yoga mat if you have one.
You'll need a comfortable, quiet space with a counter top or chair.
Join Our Online Programme Today!
First 7 days for free! And just €50 per month afterwards.
You'll have access to pre-recored classes so you can do them at a time that suits you.
Caroline's pregnancy yoga class was the highlight of my week. Not only were the stretching, exercises and relaxation wonderful for me and my little bambino, I also loved the informative way that Caroline conducted the class. We had opportunities to discuss anything we had any worries about, and for a first time mum that is just invaluable. I am looking forward to continuing yoga right up to and during the birth of my baby
The pregnancy yoga classes were fantastic. I started them at 24 weeks and I got so much out of them. Firstly I loved the time for myself, getting out of the house and having the time to concentrate on me and baba. It was lovely meeting all the girls and hearing their stories about how they're feeling etc and sharing tips with each other for various ailments that one may or may not have during pregnancy… I really committed myself to the classes and was determined that the movements and breathing I learned were going to get me though labour. And they did!
I have done pregnancy yoga with Caroline in person on my first pregnancy, and I'm currently online with my second. I have also done by mum and baby yoga and barre classes both in-person and online. I can't recommend Caroline highly enough. Her classes are fun, professional, energetic, pitched just right to my ability whether it has been while pregnant, post natal or otherwise. The online classes are great for busy mums picking up whenever (and wherever!!), whereas the classes in person were an amazing place to meet like-minded mums/friends who I have kept at my side closely in the class and outside. I felt ready for my active birth after completing her antenatal class with my husband filled with positive affirmations, relaxing movements and breathing techniques!
For me Caroline's yoga classes- Healthy mind in a healthy body! My 4th year with her yoga classes it's a pleasure having Caroline as a teacher. I've learned techniques during pregnancy yoga classes online which helped to have an easy delivery and quick recovery. Love Yoga Barre and can't wait to be back! Thank you Caroline!